Watches Warranty
Your AQUADIVE has been made in the authentic tradition of watchmaking. the case has been CNC machined from a solid German 316L steel block, finished, brushed and polished by hand, the crystal and gaskets are set by hand, the movement is set into the case (emboitage) and adjusted in 5 positions in Switzerland. Your Aquadive has been individually tested for accuracy and checked for water-resistance to ensure its flawless operation. Nevertheless, your watch is covered by a limited warranty against any defect in manufacturing, valid for two years from date of purchase. In the unlikely case that your watch shows manufacturing defects, please contact Aquadive by email, phone or through live chat and request an RMA form, Aquadive will repair or replace the defactive part at no cost, and will cover the shipping costs back to the sender. The costs of shipping of the defective part or watch to Aquadive Headquarters or Aquadive service center are not covered by the warranty.
A warranty card with a magnetic stripe is located in the box accompanying your watch, the details of the watch model are duly completed by AQUADIVE, indicating model, name of the date of the purchase.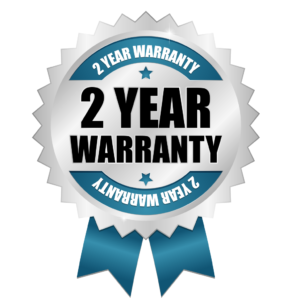 Warranty Card
the warranty card has been filled out and dated at the time of purchase by AQUADIVE or an authorized AQUADIVE retailer; the card is provided with the watch when sent in for repair; the serial number engraved on the case is clearly legible, and no part of the underside of the original case or the original number is missing or has been modified, falsified, altered, replaced, erased, defaced or made illegible. Failure to respect these above conditions renders all rights resulting from the AQUADIVE International warranty void.
Only AQUADIVE or its Official Service Centers will decide at its sole discretion, to repair or replace any AQUADIVE timepiece under this warranty.
A number of guidelines are given for the use and maintenance of your AQUADIVE; please read them carefully as the warranty will become invalid in the event of incorrect use or treatment. In particular, ensure that the crown is fully screwed down after adjusting for day, date or time to ensure water-resistance. Damage resulting from service provided anywhere other than at a AQUADIVE Official Service Center is not covered and shall void the warranty. The limited warranty does not cover bracelets, crystals, or any damage to the case or movement caused by moisture that might have entered the watch as a result of improper handling, nor does it apply, if the watch has been exposed to a hard impact. If there is evidence of misuse or abuse, an inspection by AQUADIVE or the service center to what extent the warranty will be honored. Aquadive watches are designed as rugged dive watches to withstand extreme pressure. but please bear in mind that mechanical movements are sensitive devices, so please do not use while hammering, drilling, and similar activities.
This warranty replaces any warranties implied by some countries local law, including the implied warranty of merchantability, which are disclaimed. This warranty gives you specific legal rights and you may also have other rights under local laws which vary from country to country.
If you need to send your AQUADIVE for repair, we recommend that you wrap it carefully to avoid any damage and send it by registered mail to the nearest AQUADIVE Official Service Center. Before you ship your watch, please contact Aquadive for information on how to return your watch for warranty repair. Aquadive will supply you with the address of your nearest authorized AQUADIVE dealer upon request.
Note about watch magnetization
We are surrounded by magnetic fields. The degree of intensity of these fields varies depending on the environment. If they are especially strong, like near X-Ray equipment in Airports and Hospitals, they can severely influence the movement of a watch; they can penetrate it and significantly modify its functioning. For a mechanical watch, magnetization can disrupt the watch?s timing element, make the hair spring of the movement stick and the consequently alter the performance of the watch drastically. It is therefore recommended to avoid magnetic fields or neutralize them. If your watch experiences erratic behavior, please have it demagnetized