Aquadive History
Aquadive Watches
In the 60s and 70s, divers the world over knew AQUADIVE. Aquadive's professional dive watches
were highly sought after for both their toughness and their reliability under extreme conditions. Hand crafted form followed functional beauty, reinforced by Aquadive's close attention to detail. These were the hallmarks of AQUADIVE, making it the go-to watch of professional divers around the world.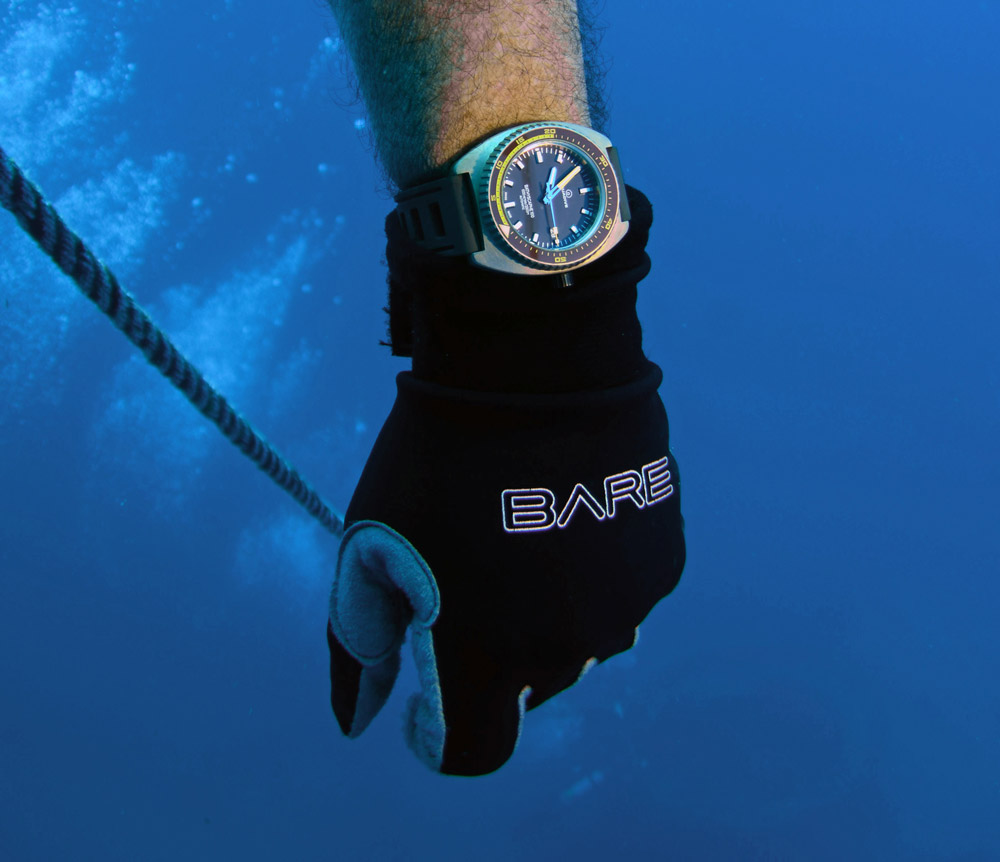 More About Us
After 10 years of planning and acquiring old stock of movements and watch cases and components, The AQUADVE name has been brought back to life in the heart of the watchmaking city of Pforzheim in Germany. A new line-up of watches was introduced in 2011, paying tribute to the legendary AQUADIVE watches of the 1960s and 70s, while remaining 100% authentic. The qualities that made AQUADIVE so sought after then, are just as relevant today.
Every AQUADIVE watch is produced to the highest industry standard, assembled by hand in Switzerland. That means durability, dependability, accuracy, and fine craftsmanship. Your new AQUADIVE will not only perform trouble free, it will look good while doing it.
The first series of watches being introduced in 2011/ 2012 is partially made of genuine Aquadive new old stock components. The AQUADIVE 200 NOS vintage diver case and crystal are new old stock, movement and gaskets are new and Swiss made. The Bathyscaphe 100 and 300 are CNC machined.